byron bay
olive co.
artisan fine foods
inspired by the south of france
marketing * social media
GRAHIC DESIGN * web design
CONTENT CREATION * COPYWRITING
PHOTOGRAPHY * CREATIVE DIRECTION
* 2022 - 2023 *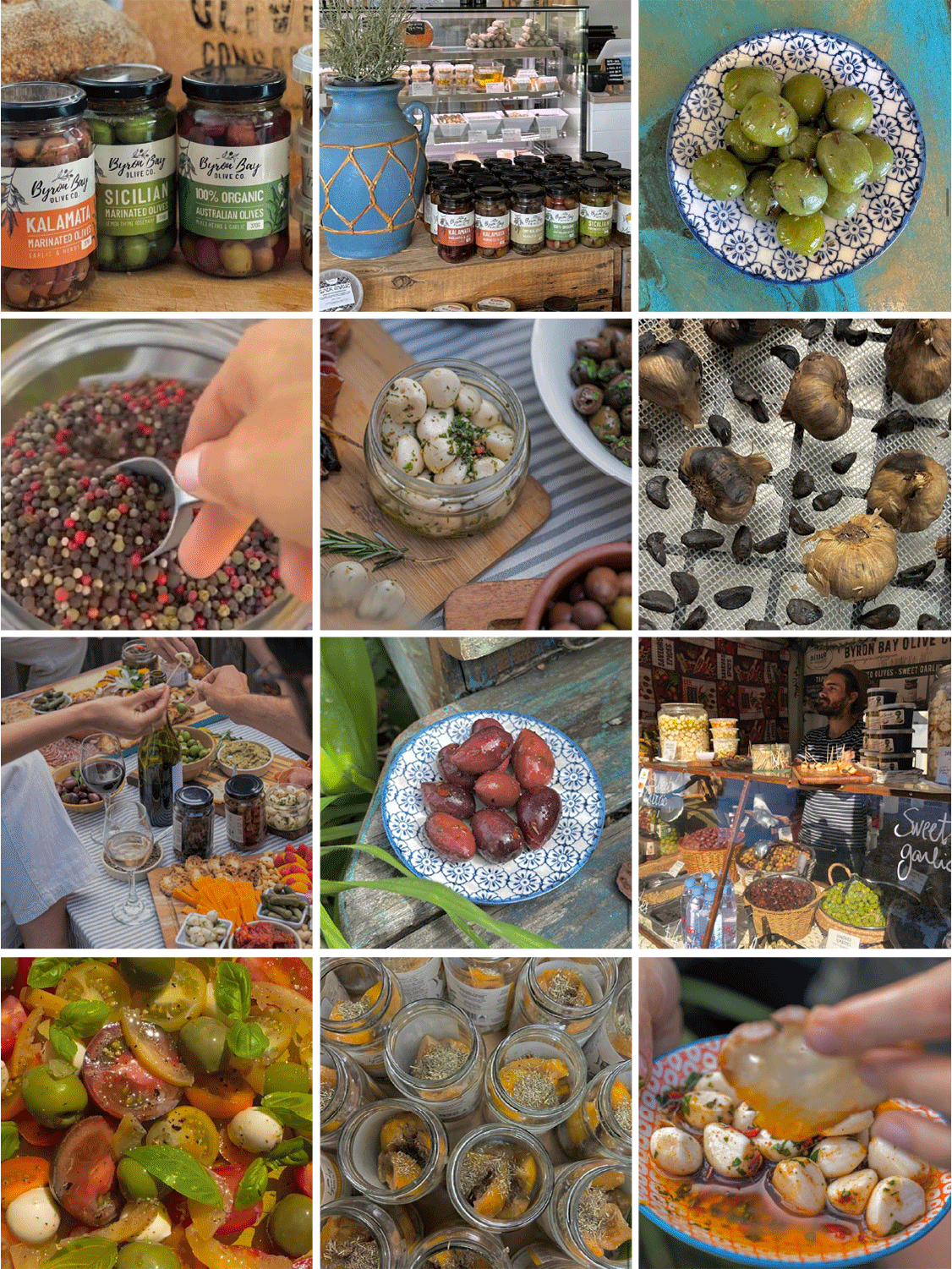 As creative director & social media manager, I revamped the Byron Bay Olive Co. social media to cultivate a fresh, new image. By creating captivating reels & engaging content, I attracted a wider customer demographic and furthered brand awareness amongst gastronauts & olive enthusiasts.

I redesigned the website to communicate the fresh, new re-brand and convert more e-commerce customers. A clean layout, easy navigation, and mouth-watering imagery offer a delightful shopping experience that evokes feelings of summertime aperitifs in the South of France. The goal was customer conversion, from farmers market patrons to e-commerce buyers.