Kelley Tran is an artist + woman of many talents based in Australia.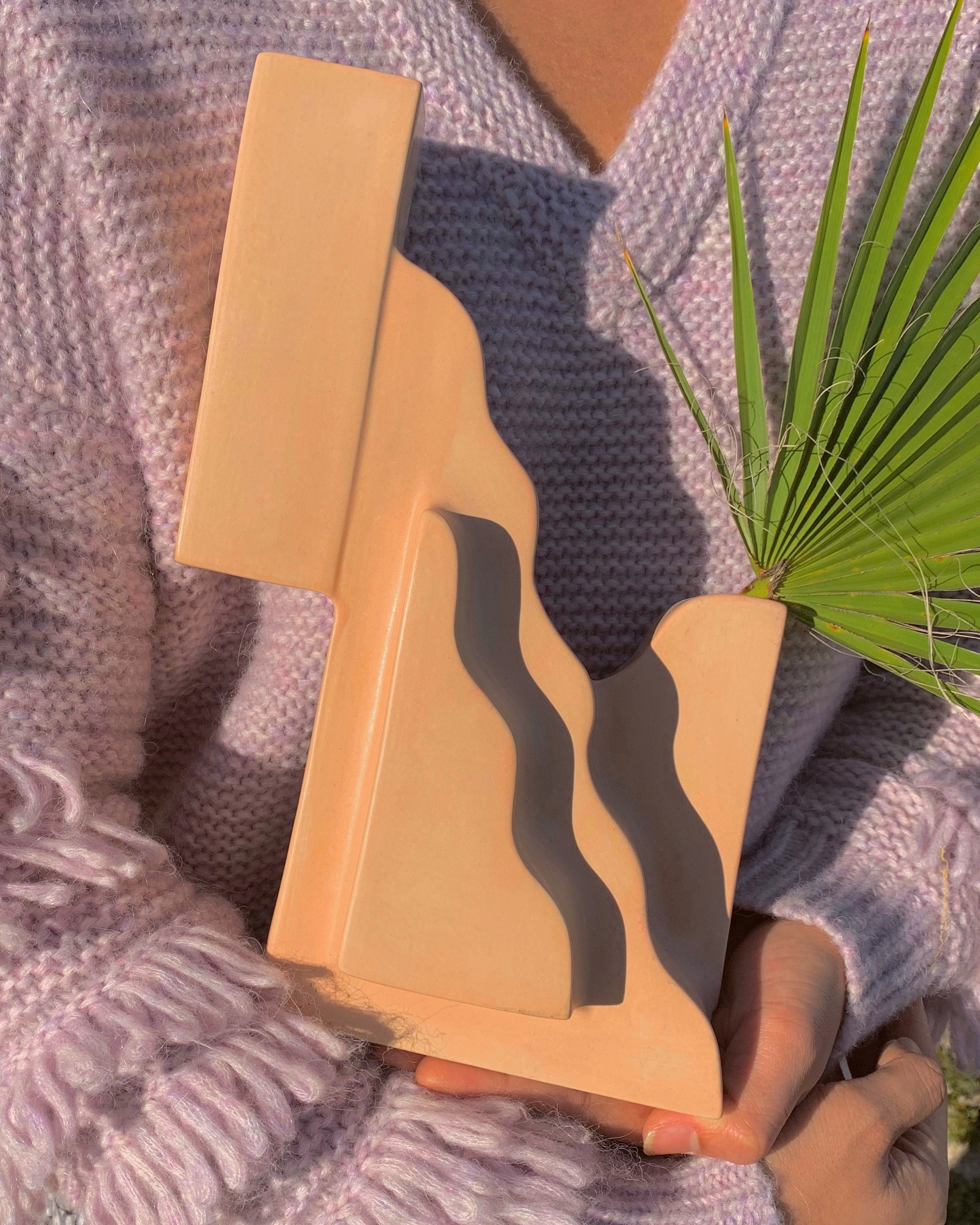 ⁕ my story

I grew up footsteps away from the sandy Southern California shore, surrounded by warmth, sunshine, and the textures & colours of the coast. After completing my BFA and dabbling in ceramics at San Diego State University, I set out on a 6-month journey through Asia that sparked a nomadic fire in my soul. Upon my return to LA, I began playing around more with clay while exploring other avenues of art & design including florals, jewelry, and web design. Eventually, I landed an interior design position that gradually morphed into a digital design role and led me to pursue more work in graphic & web design. In October of 2019, I sought a change of scenery and ended up in a magical town called Byron Bay. From here, QUELLE.COOL was born.
⁕ my purpose
I believe in the power of colour and the way it can transform and evoke different emotions. Colour truly makes my world go round. Whilst living in & enjoying the magic of the Byron Bay hinterland, I felt deeply inspired by my surroundings and the natural elements of the land. Through clay, I began crafting unique handmade pieces that could enhance daily rituals and bring my artistic visions to life. I believe it's the simple objects, slow moments, and little rituals that breathe joy into each and every day. It can be anything from burning a stick of incense in one of my incense holders to pouring tea from a precious teapot.
EXPERTISE
DESIGN
⁕
brand / visual identity
⁕
web – css / html
⁕
interior / architecture
⁕
print / illustration
⁕
product / packaging
CONTENT CREATION

⁕
SOCIAL MEDIA
⁕
PHOTOGRAPHY / video
⁕
CREATIVE DIRECTION
⁕
COPYWRITING
⁕
martketing
RENDERING
⁕
by hand
⁕
Sketchup
⁕
Revit
⁕
Vray
⁕
Lumion
ARCHITECTURAL DRAFTING

⁕
by hand
⁕
AutoCad
⁕
Vectorworks
EXPERIENCE
AT HEART DESIGN
DESIGN & MARKETING
BYRON BAY, NSW
DEC 2022 - PRESENT
Byron Bay olive Co.
& The Olive Place
CREATIVE DIRECTOR &
SOCIAL MEDIA MANAGER
Byron Bay, NSW
sep 2022 - FEB 2022
INTERIOR PARTICULIER
INTERIOR DESIGNER
Venice Beach, CA
2019 - 2020
OPEN AIR HOMES
GRAPHIC DESIGNER
Venice Beach, CA
2019 - 2020
ANNETTE ENGLISH + ASSOCIATES
INTERIOR DESIGN INTERN
West Hollywood, CA
2018
BLUEMOTIF ARCHITECTURE
ARCHITECTURE INTERN
San Diego, CA
2017
EDUCATION
SAN DIEGO STATE UNIVERSITY
Bachelor of Fine Arts in
Interior architecture & design
2014-2018
GET IN TOUCH
KELLEYPTRAN@GMAIL.COM
@QUELLE.COOL

@KELLEYTRAN